A widely-tracked bitcoin trend indicator, MACD dropped below zero first time since February. This trend tracker, which is used to classify trend reversals and trend strength, is showing a value of -25.13. The last time this value was negative BTC was trading at 3,700. The value below zero is a sign of a downward trend, and above zero is a sign of market going from bear to bullish.
The data suggests that if BTC manages to cross and sustain above $12,000 before coming Sunday, then it might enter into the bullish market. Currently, BTC is trading $10,240. However, many reports suggest investors should be cautious of this indicator as earlier this index led many sellers into a bear trap during 2017's bull run.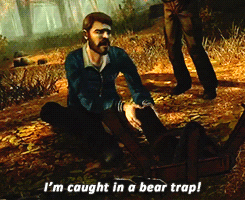 Many observers and analysts consider weekly moving average convergence divergence (MACD) as deals with moving averages based on past data. In August 2016, when BTC was at $592 and MACD showed a bear cross, and similarly, in the first week of March 2107, MACD showed negative, but it turned out to be a bear trap as bitcoin went bullish. But if indicator turns out to be right, BTC might see a drop below $9,500.Murad Mahmudov, a founding partner at Adaptive Capital, believes this fear is irrational and insisted that BTC is currently in a bull market.
People out here be talking about the Weekly MACD 'bear cross' like its some kind of a doom verdict.

Ironically it marked the local bottom every single time during the last bull cycle.

I repeat for the last time. This is a BULL market. pic.twitter.com/Uk015uk17x

— Murad Mahmudov 🚀 (@MustStopMurad) August 25, 2019