The Cryptocurrency world was rising at a commendable pace in India until last year when the Reserve bank of the country issued a restriction on all the financial institutions to deal with cryptocurrencies which ultimately lead to a sudden downfall of the whole crypto industry especially cryptocurrency exchanges in India. The ban was a complete shock for the crypto investors and startups in the country, and among these was Unocoin – the most popular bitcoin wallet and exchange in India.
Unocoin was a crypto startup with easy and secure ways to buy, use, accept, and sell bitcoin. With its trading facility, it allowed users to store their bitcoins in the wallet and processed a 2 Factor Authentication to protect their funds. Its primary efforts were in the direction of helping small and medium businesses and merchants to accept bitcoins for their trade and services. Unocoin charged a fee of 1% to sell and buy bitcoins and provided a platform for Indian citizens to access cryptocurrency.
Founders:
Unocoin, a crypto asset, and blockchain company were founded by a group of 4 members including Abhinand Kaseti. Kaseti worked as a vendor to Google as an AV Architect before Unocoin and became the CMO of Unocoin. Sathvik Vishwanath, who became a co-founder and CEO of Unocoin, was a co-founder of the tech firm VentureNext inc. Before coming up with Unocoin. Sunny Ray was the president, and Harish B V was positioned as the director of Unocoin. The founders made efforts to introduce the new technology of digital currency across India. It was the reinvention of money on a nationwide platform. Unocoin also developed its mobile app and Systematic Investment Planning (SIP). Unocoin even crossed 1 million USD in monthly trade by September 2015 and made a partnership with almost 30 payment wallets and merchants throughout India. It also raised a funding of $1.5 million in just three years of the startup. At this time, Unocoin had over 100,000 users.
Fundings and investors
A round number of 24 investors were involved in Unocoin from India and other nations. It included various organizations – Blume Ventures, Mumbai Angels, Ah! Ventures, 2020 Ventures, Bitcoin Capital, Digital Currency Group, Funders Club, etc. and also compiled of private investors like Paul Bakker, Daniel Robichaud, David Williams, Neeraj Kumar Singhal, and Vivek Srivastava. Unocoin received a base funding of $250,000 from the Digital Currency Group, and its valuation reached $1,250,000 by July 2014. It received another seed funding of $2,000,000 in October 2016 and climbed its value to $9,000,000.
Bitcoins to Billions
The blockchain technology offered plenty of potential users to financial as well as non-financial corporations. Unocoin aimed at bringing bitcoins to billions. It introduced its users with various beneficial services. To secure the punctual delivery of orders, it provided its users with the 'Over the counter' function. The OTC service excluded the operational charges and added advantage for the users. Another service – SBP – Systematic Buying Plan, offered people a strategic technique to acquire bitcoins in small quantities rather than buying a massive amount at once. It introduced a 'Meetup' platform for its users to deliver them the information about its new products.
Unocoin was consistently achieving success and even organized scholarships for budding entrepreneurs. With the incredible services and significant interactions with the world, Unocoin gained an astounding number of users and investments. They launched a mobile user app to make it easy for the users to buy, sell, or accept bitcoins. Along with it, it also enabled an exclusive bitcoin address which sold bitcoins automatically, allowed users to recharge their cell phones, their DTH services using bitcoins. Unocoin's Money Gateway Service allowed online businesses to accept payments in the form of bitcoins. Unocoin accelerated in a country where 80% of the population does not own a credit card, and 50% of them are unbanked.
The downfall of Unocoin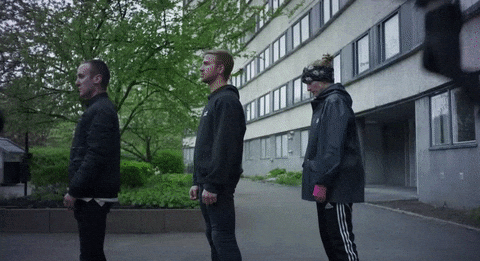 In July 2018, RBI ordered the banks to stop and refuse transactions involving cryptocurrency. This came up as a tough call on Unocoin and every other company working in the same field. Soon the number of users started to decline, and users withdrew their money. The company began facing losses. With the rejected role of banks, they decided an alternate method to continue the use of cryptocurrency. As the ban had already persuaded the virtual currency market the Unocoin founders installed a bitcoin ATM at a mall in Bengaluru. Which, according to the government officials, violated the norms of RBI. The idea behind enabling the use of ATM was to keep the dealings in virtual currency. They planned to use the ATM-like machines to accept cash in exchange for bitcoins. This attempt resulted in the destruction of the Unocoin as the company did not seek for government's permission before installing the ATM. Unocoin came out to be dealing outside the remit of the law, which ultimately led to the arrest of the two founders – Sathvik Vishwanath and Harish B V. Later, In April 2019, Unocoin fired half of its staff and was left with only 14 workers.
Crypto Startups against Reserve Bank of India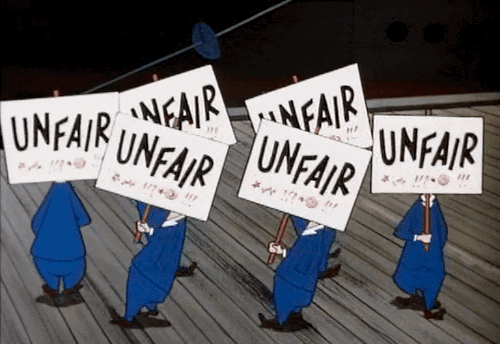 Since the shut down of cryptocurrency companies after the ban, various companies have come together and filed a case against the Reserve Bank of India; however, the case under Supreme Court has been still. There has been a consecutive delay in its hearing by the court. The various crypto exchange services have solicited to remove the ban. Moreover, there is a contradiction in cryptocurrency being legal or illegal, as several other countries have passed it to be a legal act. The recent hearing was scheduled on 23rd July, but the trial did not happen and was postponed to 2nd August and the later updated to 25th July. The panel generated by the government to study cryptocurrency exhibited profound concern over the growth of its business and called for a ban on private cryptocurrencies. As for now, the future of cryptocurrency services in India is quite unpredictable.