Ever since we were in school and took computers as a subject, the one name that we see under the list of anti-virus software was McAfee Anti-virus but we never really knew who made it, who was the founder of the company and how it was developed.
Today let's take a closer look at the life of John McAfee, the mastermind behind the development of McAfee anti-virus. The way your computer starts acting up crazy whenever a virus enters the system, same way let's take a look at the wild and crazy life of John McAfee.
Who is John McAfee?
John David McAfee is a computer programmer and a businessman who founded the company McAfee Associates in the year 1987 and ran it till 1994. They achieved success and fame by being the first company ever to release a commercial anti-virus software. Over the years, McAfee has developed a range of enterprise security software.
But soon John decided to sell off his shares in the company, and those shares fetched him a reasonable $100 million. Though John claims that his fortune was way for than this, the records say this.
But reports say that in the year 2008, the recession struck him hard and his net worth shrunk down to $4 million! This was a piece of shocking news, and when confronted, John answered-"I wasted my money as every rich guy would."
The rollercoaster journey
With over $100 million fortune in mid 90's to be left with just $4million by the year 2008, life was pretty tough for John over the years. He built 9 homes and filled them with exclusive pieces of art and timeless pieces. He bought a fleet of planes and vintage cars. He started a yoga camp for people in Colorado and set up a center for a sport called aero-trekking in New Mexico. But he had to let go of everything because of the recession.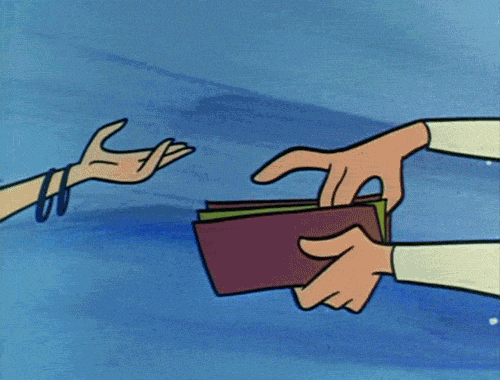 Before the birth of McAfee Associates, John had worked as a programmer in various renowned companies including NASA's Institute for Space Studies, Univac and Xerox. Once he started working in McAfee Associates, he quit from his last position.
Once McAfee went public, he sold his remaining shares and started working on other business ventures. In 2000, joined the board of directors of Zone Labs by investing in the company. When the recession struck in 2009, John decided to move out to Belize where he wanted to use the plants and herbs to make all-natural antibiotics.
The company started in the year 2010; it was named QuorumEx. With its headquarters in Belize, they wished to produce all-natural antibiotics. John's lab was raided in May 2012 by the police on the suspicion that he was manufacturing methamphetamine. There were no drugs found, and he was never charged for any illegal activities. He decided to shut down the lab.
Later in the year 2016, he was appointed as the chief executive chairman and CEO of MGT Capital Investments. It was then when McAfee decided to move to the mining of bitcoin and cryptocurrencies, stating that this would help MGT to increase their funds as well as their expertise in dealing with blockchains.
Once they get suspicious, they are always onto you.
Ever since the police department raided their labs, John was facing trouble with the authorities now and then. He would get accused of stuff, but the most significant blow for him was when the Belizian authorities linked his involvement in the murder of a man named Gregory Faull, a U.S. citizen who was McAfee's neighbor.
Following these allegations, McAfee went off the grid and decided to hide away from the authorities, but he always denied any involvement in Faul's death. But this tactic didn't help him for a long time as he was arrested after a month in Guatemala by the Guatemalan immigration officials for trying to enter the country illegally.
John never got charged or arrested in connection with Faull's death, but he was later deported to Miami where he met his future wife, Janice Dayson McAfee. Now they both live in Lexington, Tennessee, but it's not all sunshine and rainbows for them.
John always moves around with an armed bodyguard, and his home has an extensive gun collection which he uses for his protection as the couple has reported that people were chasing them. They would often see the same trucks and cars near their house and chasing them.
McAfee was also the subject of a filmmaker, Nanette Burstein's Showtime documentary, "Gringo," released in the year 2016. She even featured those people in the movie who were closely associated with John during his stay in Belize.
A lot of controversies raised during the production as well as after the release of the documentary but they were all buried later on.
Once a troublemaker, always a troublemaker
McAfee didn't make things easier for him even then. In the year 2013, he uploaded a crazy video on "How to uninstall McAfee Anti-virus." In the video, he was surrounded by women, guns, and he even faked consumption of drugs in the video, making it a parody but more of a controversial video. Here is the video:
He now lives in the states and has started a sort of new life, but still, trouble finds its way to him. In 2015, cops pulled him over in Henderson County. They were suspicious that he was driving under the influence to which he replied that he was not drunk but high because of the Xanax he took that his doctor suggested. He was found guilty of DUI and got his licenses suspended.
Recently he surfaced in the news again with his tweets regarding how the U.S. government and CIA are full of corrupt officials and that he wouldn't mind releasing their names out in the open. He claimed to have files that can reveal the names as well as the services that they were related to.
For my followers: my recent tweets are less for you than they are fir my pursuers. They are shots across the bow – leave me the fuck alone, or go down with the corruption you have embraced, because I will fucking bury you if you continue. Doubt me at your own fucking risk.

— John McAfee (@officialmcafee) June 9, 2019
I am not implying that our entire Government is corrupt. I am saying that it is corrupt to the point that no-one is untouched by it. pic.twitter.com/q4IGdBKTGz

— John McAfee (@officialmcafee) June 10, 2019
Wanderlust? More like running for a new future.
Currently, he is staying in Cuba, away from the U.S. government officials and he has also offered to help the Cuban Government in developing a cryptocurrency for them so that he can help them get rid of the U.S. Government and defeat U.S. trade embargo.
To this, Cuba has not responded yet, but its communist government is trying to understand the potential of cryptocurrency to alleviate from the economic crisis caused by the U.S. sanctions under President Trump.
John even responded to Donald Trump's recent tweet on his disliking towards the cryptocurrencies and their usage. Here is the response John posted:
My response to Donald Trump regarding his "Dislike of Cryptocurrency" tweet. pic.twitter.com/TkaPPqULQC

— John McAfee (@officialmcafee) July 12, 2019
If you like the article, let us know in the comments section.