Former Singapore Prime Minister, Goh Chok Tong came under false accusations after an unscrupulous website used his identity to solicit bitcoin investments. The Monetary Authority of Singapore (MAS) broke out the news in a consumer advisory on July 31.
"The site asks readers to make a minimum initial deposit of $250 into a purported trading platform, Bitcoin Loophole, which would automatically initiate trades on one's behalf," the authority informed.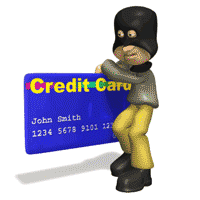 Besides this, it warned the public to be notably careful and not provide any financial details. According to the officials, the website asked for bank or credit card details and added, "Anyone who suspects that an investment could be fraudulent or misused for other unlawful activities should report such cases to the police."
Goh Chok Tong is an Emeritus Senior Minister (ESM) and a senior advisor to MAS. The report on the website twisted Goh's comments, and MAS declared them to be either fake, false, or out of context and misrepresented.
A similar case was reported earlier concerning Senior Minister Tharman Shanmugaratnam, who is also MAS chairman. Shanmugaratnam gave light to the risks implanted with the investments in cryptocurrency by stating that people could even lose their shirts when they invest money in the virtual currency. In September, he became prey of the same dishonest act.