Domain names serve as an essential part of any business. It is what sets you apart from your competitors and makes you shine in today's world. All the successful startup stories start from their unique and engaging brandable domain names. Be it Oyo or Ola; each startup has grown to become an Indian unicorn, but notice what they have in common? A short, simple, and memorable domain name that has enabled them to stand out in the stuffed startup marketplace.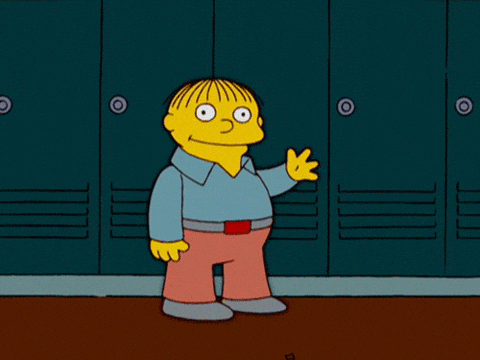 Getting the right domain name for your enterprise can be very stressful. Domain names form the building blocks of marking your online presence. A strong foundation would enable a company to handle the rising competition with fruitful business conversations from the site. 
The importance of a domain name can not be emphasized enough for any business in today's times. The Digital Revolution has taken over the globe, and we've become united globally. A person living in the United States can hire blockchain and cryptocurrency services from India based on the business's website. Moreover, a company having a legit professional domain name would always be given preference by users. 
Features of a Good Domain Name
A good domain name can help a business rise and fall. So you need to be very careful while selecting the right domain name. Keep the following things in mind when you are thinking about a good domain name for your company.
1. Keep it Short, Simple & Catchy
The primary characteristic of a good domain name is its ability to be short, catchy, and simple. The internet is full of thousands of websites, but what makes a business stand out is the rightness of its domain name that leaves an imprint on the user's mind. 
2. Have a '.Com' Extension
Whenever we think of a website, we tend to assume it ending with '.com' instead of any other extension like '.co' or '.org'. Probably because of the extensive popularity of the extension. Users mostly remember the name of your business rather than remembering the entire URL for your website. So the next time a user reads about you somewhere, he/she would probably add a '.com' to your business name to visit your site. Popular cricket news website CricBuzz uses a dot com extension. 
3. Keep brandablilty in mind
Various users visit your site either via search engines or direct links on other websites. A domain name helps with the bendability of your business. For example, if you are a crypto news aggregator platform, an individual should realize what your brand does just by reading the name. So if you name your site, for example, www.36crypts.com, no one will trust your brand because of its lousy domain name. 
These are the three major pillars that form the foundation of the right domain name for one's business. 
Meet Your Domain Best Friend – KillerLaunch
KillerLaunch.com takes care of all your domain needs while you can concentrate on your regular business errands. The company has been working on helping startups and established businesses in finding out the best domain names for their businesses by using AI technology.
In addition to providing helping their clients find a catchy and brandable domain name for their business with its smart search feature, the company also assists companies in finding the perfect domain name for their firm with the help of Artificial Intelligence technology. KillerLaunch supports its clients with its App Name Generator and Company Name Generator that helps companies discover the best suitable domain name for their type of business. 
Why prioritize KillerLaunch.com over others
A. Ready To Use Domains
KillerLaunch provides its clients with the best domain names for their businesses using their smart AI technology. Many domain names available on KillerLaunch come along with their logos and are ready to launch as soon as the client buys it.
B. Save Your Time
KillerLaunch helps save the precious time of their clients by providing them with ready solutions to their domain problems. You can buy or sell domain names rapidly at Killerlaunch for instant results.
C. Hand-Picked Domain Names
KillerLaunch offers the hottest domain names hand-picked by the quality-driven team of the company that is featured on the home page of the site for users to look into. The domain names created and available on KillerLaunch have been created with the team of domain experts and designers for 100% domain brand-ability.
D. Search From a Vast Range of Domain Names
Killerlaunch has several brandable domain names available on its website that are ready for sale. A user can select domain names explicitly created for different and unique sectors like Bitcoin Poker, Crypto mining, fashion technology, fin-tech, etc. 
E. Secure Payments & Verified Sellers
KillerLaunch provides its users with its highly secure payments network protected by KillerLaunch Escrow that enables its clients to trade domain names on the website safely. Furthermore, all the domain names listed on the website for selling are verified by KillerLaunch's team. 
F. Negotiate
KillerLaunch also assists its clients in negotiating with the seller/buyer to build a mutual understanding between both for an average price for the brandable domain name. 
Overall, if you want to expand your business and mark an online presence in the market, you must have the right domain name to grow your business in reality by selling your business right in the virtual reality.