Forbes ranked Barry Silbert 16th in their list of wealthiest people in the cryptocurrency world. 41 year Barry currently holds the position of CEO at Digital Currency Group. As of now, Barry's net worth is estimated at 500 million dollars. In his 18 years of career, Barry has received many individual honors including Entrepreneur of the Year by Ernst & Young. Silbert's story is very inspiring as he went from a regular banking investor at Houlihan Lokey to become a multi-millionaire in just a few years of time.
Barry is an influential figure in the crypto world, and his predictions and thoughts are highly respected. He has also been surrounded by controversies in his career, and his active presence on social media has led to his nickname."Barry Shilbert"
Barry started his investing career as an "angel investor" by providing capital to various crypto-based startups in 2012.
Before Becoming a Multi-Millionaire
Barry graduated in honors from the Goizueta Business School of Emory University in Atlanta. After he completed his college, he worked for a few years as an investment banker at Houlihan Lokey in Los Angeles.
Before he started investing in cryptocurrency, he was well known at Wall Street for his firm SecondMarket. It enabled private companies and investment funds to raise capital and provide liquidity to their stakeholders more efficiently. It simplified complex transaction workflows, streamlining investor onboarding, and verified that investors are accredited. SecondMarket received many accolades. World Economic Forum named the company as technology-pioneer and also received honors from Forbes. In 2014 he sold SecondMarket to NASDAQ.
How he made fortune from CryptoCurrency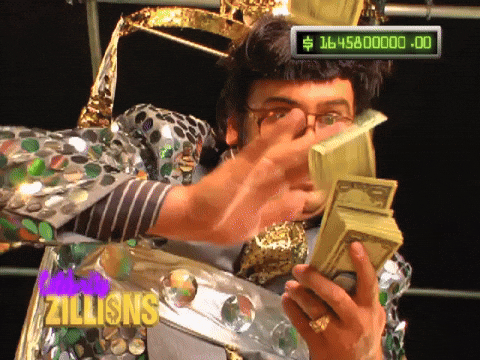 Barry's first encounter with cryptocurrency happened in 2012 when he invested in a very low priced bitcoin. He was fascinated by the idea of investing in digital currency. After some time he also made investments in young Ethereum coin at that time and watched the price of coin go up to 90 % of its initial price. According to some reports at that time, he had invested most of his net worth in cryptocurrency.
Later he went on to found Digital Currency Group which made his net-worth a half a billion-dollar.
Barry Silbert Net Worth
Taking such high risks with business and companies and investing in Bitcoin and cryptocurrencies, in the end, worked out well for him. Barry Silbert net worth is not known officially, but it is said to be close to 500 million dollars. This much net worth shows his dedication and hard work.
Growth of Digital Currency Group
In March 2015 after selling SecondMarket to NASDAQ, he founded Digital Currency Group, a venture capital firm that backs more than 120 crypto businesses, including BitPay, BitPesa, Civic, Ripple, Coinbase and Kraken. Most of the companies that the Digital Currency Group invested in went on and made huge profits around the world.
Barry saw potential in the digital currency industry early on when only a few people were involved, and the market was only getting started. Barry turned out to be right about the future of the industry, and by the end of 2017, the crypto world saw a growth that nobody had expected. And Barry's investing company made profits in millions.
DCG has made a name for itself in the crypto world in a short time. It is among the leading companies when it comes to investing in crypto-based businesses. According to Barry, his firm does not fund startups just to make profits. They genuinely want to grow Crypto-based companies around the world and help the industry in general. In 2013 Barry also founded Bitcoin Investment Trust (BIT) an open-ended trust that exclusively invests in Bitcoin.
Digital Currency Group includes:
1. Grayscale; It is an asset management firm with around 2 billion dollars of assets under its management. It is the world's largest crypto asset manager in the world. In addition to making a direct investment in crypto-based companies, it also offers several investment trusts in leading cryptocurrencies. These trusts make it easy for institutional investors to buy and store crypto securely.
2. Genesis Trading; It is one of the largest, regulated, over-the-counter traders for buyers and sellers of cryptocurrencies. Genesis provides services to institutional investors and individuals with high net worth who want to buy or sell large blocks of crypto. In the third quarter of 2018, the firm facilitated more than 500 million dollars in crypto loans.
3. CoinDesk; In 2016 DCG acquired Coindesk crypto-based news platform, Coindesk is a leading platform in the crypto news world with over 5 million unique visitors a month. The platform also hosts an annual conference on digital currencies and technologies of blockchain. Last year around 9000 people attended the event.
Barry believes, blockchain and Digital Currency will have a massive influence over the global economy and social life in the future. He is known for promoting the use of digital currency around the world.
In less than five years, Barry has built an empire for himself in the form of the leading investment company in crypto businesses in addition to top media and event platforms for digital currency in blockchain space. As of now, DCG has invested in more than 120 crypto-based companies in 30 countries.
Barry took a chance by investing early in cryptocurrency and ripped huge profits, and it changed his life forever.