America based software programmer Daniel Larmer is among wealthiest people in the crypto world. According to Fobes, Larimer has a net worth of more than 600 million dollars. He founded BitShare a crypto exchange a decentralized autonomous organization (DAO), where shareholders have the authority and are not influenced by a central government. In 2016, Virginia based programmer invented Steemit, a blockchain-based social network which is valued around 1.4 billion dollars. He was Chief Technical Officer at Block.one which launched EOS a blockchain protocol powered by the native cryptocurrency. EOS raised over 4 billion dollars through Initial Coin Offering (ICO). Daniel Larimer is one of the most respected people in the crypto world.
Background of Daniel Larimer
Before becoming one of the richest people in the crypto world, Daniel worked with American defense and was helping produce, drones and uncrewed vehicles for companies like Raytheon and Torc Robotics. In 2007 he had an epiphany and was done with building mass destructive weapons and quit working for the defense.
Larimer also had a failed virtual reality startup before he worked with defense.
Virginia graduate got interested in blockchains in 2009, around the time bitcoin was invented. Now, 36-year-old Larmier was going through a rough time personally when he made his the first investment in bitcoin it was worth 20 dollars. Recently divorced and living with his parents Daniel had lost all hopes, but there was something out there for him which he could not have even dreamt of at that time.
Multi-millionaire went on to invent three cryptocurrencies which had a combined value of more than 5 billion dollars in 2018. He has developed new technology to take the industry forward and is regarded as "technology leader" of the industry.
Daniel always had a passion for developing software, and he started coding in 5th grade on Macintosh II in the early 90s, his first working program was a Jeopardy game with graphics. His dad, who was a Defense contractor was the one who motivated him to take up coding at such a young age.
During his divorce, Larmier had a run-in with the government and felt cheated with the deal that government provided to him, since then according to him it became the mission of his life to creating free-market solutions for everyone where the government has no say in it.
Creating multiple platforms.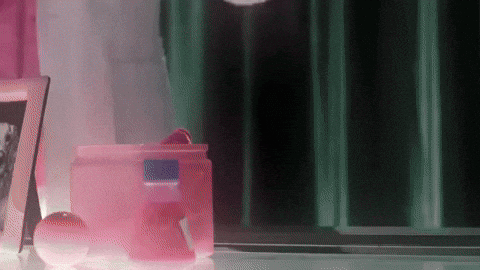 In less than a decade, Larimer has founded and co-founded four companies, which include Steem, EOS.IO, Block.one, and BitShare.All four of them emerged successfully in the market in a short period, and he is also credited with developing software which have helped the industry grow faster.
1. BitShares
In 2014, Dan Larimer built his first blockchain platform, BitShares 1.0, a decentralized exchange at the same time he also developed Delegated Proof of Stake (DPOS), which helped them provide fastest decentralized blockchain at that time.
Today BitShares' shareholders control a funding pool of 290 million worth BTS.
BitShare is a self-regulated and self-sustaining exchange and is developed by decentralized developers hired by stakeholders through an election. BitShare is a democratic, profitable, and practical cryptocurrencies like no other.
2 Steemit
In 2016 Larimer teamed up with Ned Scott to invent Steem a social network based on blockchain which used Graphene technology. Ned was appointed as CEO and Larimer decided to focus on the technology that would run the Steem. They initially took an investment worth of 220,000 dollars and delivered a functioning website in just a few months. They launched the Steem cryptographic token, and it was made available for mining to everyone.
They decided to give 5 dollars in Steem to users so they can use it to vote, read and post immediately without any signup fee. Steem mined 80% of STEEM during the first week, but that percentage decreased as new miners started mining Steem.
When Larimer left the Steem, there were rumors in the market that he left the company in a dispute, but in April 2017 Steem and Daniel made the joint statement to set aside the story. Reason for Larimer to quit Steemit was that he wanted to create smart contract blockchain with parallel processing that would support applications and provide users with no-fee services.
3. Block.one
After leaving Steem, Larimer joined hands with Brendan Blumer who was an early investor in blockchain, they both founded Block.one once again Larimer opted to become the Chief Technology Officer of the company, Block.one famously raised a whopping 4 billion dollars by selling EOS tokens through Initial Coin offering, which had never happened before in the history of ICO. The capital was raised to invest in EOS a program that would change the course of trading cryptocurrencies claimed Larimer and Brendan.
4 EOS.io
With EOS the duo aimed to develop the first decentralized operating system that would provide an environment for decentralized applications like Steem a social network where people have monetary incentives for using services. EOS will also assist in giving everyone the ability to store and host files accessible by any web browser permanently.
Everyone is speculating the future of EOS since the parent company raised over 4 billion dollars. In June of this year, the shares of EOS fell by 6 %.
Controversies with EOS
When Block one raised 4 billion dollars by selling EOS token, Daniel and Brendan made headlines all over the news and attracted criticism about how they are going to come with a product that they have already raised such a massive capital for. John Oliver, the host of Last Week Tonight on HBO did a whole segment on Bitcoin and Cryptocurrencies in the episode he said: "EOS might be next google, but it certainly won't be." He also talked about the risks of investing in cryptocurrencies. A US Wall Street Journal wrote in its report that EOS is a software startup that does not plan to sell any software.
Daniel; A vissionary inventor of modern era.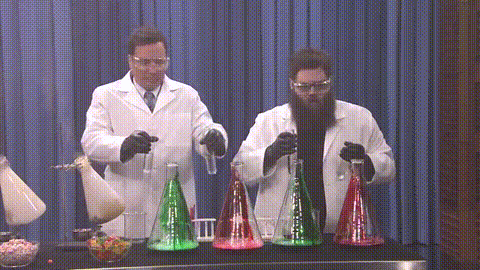 Forbes ranked Daniel as the 20th wealthiest person in the crypto world, Larimer has served the crypto industry like no other individual in the business, with developing so many software that have substantially changed the way how cryptocurrency is traded around the world.
From living with parents at the age of 28 and going through a divorce, Larimer went on to launch four successful startups in less than a decade,
36 year old. Larimer currently works as Chief Technical Officer at Block.one and is leading the team to develop EOS, which he claims will change everything in the crypto world.
Daniel has devoted himself to this project, to make EOS live up to the expectations and the hype that it has surrounded itself.
Daniel came into the crypto world intending to create a free market for users where the government has no role in it, he achieved it when he launched Steemit, but it wasn't enough for him he wanted to refine the process even further and is looking to meet that with the creation of EOS.
Like any other visionary inventor, Daniel would not stop here. He will continue to serve with his valuable inventions to the crypto industry.