Since Facebook has announced to launch its cryptocurrency Libra, the social media platform has been under scrutiny by regulators and governments from all around the world. On 16th July, Facebook executive, David Marcus, appeared in front of US Congress to answer questions and defend Libra. He faced a lot of heat there as members of the house were very skeptical about Facebook's new venture.
Libra, Facebook's cryptocurrency that is not supposed to launch before 2020, has been in the spotlight from past one month or so. Recently US President Donald Trump also tweeted about it and shared his opinion. Libra has also been gaining attention from the crypto industry itself. Some are sure that Libra will launch successfully according to what the company has planned, but some are not sure.
"Libra Could be more dangerous than 9/11," says, congressman Sherman.
This was not the first time that Facebook was grilled by US senate, previously Facebook, CEO, Mark Zuckerberg had to go through Senate's questioning after the privacy scandal. This time Facebook Executive David Marcus faced lawmakers tough questions which raised some critical issues related to Libra's launch. Members of Congress were not easy on David, as they heavily criticized the idea of Libra.
One congressman Brad Sherman went on to say that the impact of Libra could be more damaging than the terrorist attack of 9/11. However, David tried his best to clarify all the concerns of Congressmen. He also said that the company would not go ahead without addressing all regulatory concern. This two-day long session with congress has brought the media's attention towards the issue and all crypto world in general. Even though most of the members were not supportive of Facebook's experiment with digital currency, one congressman saw the potential of Libra and said, this field should be explored with keeping risks and benefits in mind.
Lawmakers showed concern over the history of Facebook and how they put the privacy of its users at risk and used it to their benefit. Representative Maxine Waters said the Facebook should halt the launch of Libra. She also added that if the social media platform went on to launch its digital currency, it would gain immense power that could disrupt governments and central banks. Provided history of Facebook, Congressmen were reluctant to let the company hold financial transactions.
Criticism from around the world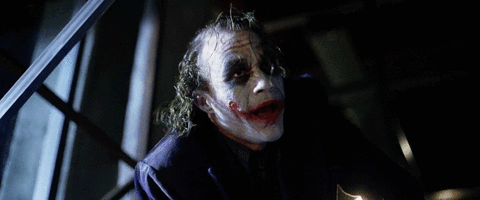 Facebook's decision to launch its digital currency has been under a lot of fire from the governments and authorities around the world. French Finance minister Le Maire spoke at G7 meeting about the Libra and said this could jeopardize or weakened the sovereignty of nations. He also mentioned that Facebook could leverage its existing large user-base to rapidly achieve a global footprint which might put the global financial system at risk.
Bank of England governor Mark Carney also spoke out against Facebook's currency and said that Libra would be highly regulated before its launch in England. He also added that he would make it very difficult for Facebook to launch its currency in England. German Finance minister, Olaf Scholz also raised concern over the issue as he mentioned that issuing currency is a core feature of a sovereign country, and it does not belong in the hands of a private company. According to Germany's Bild newspaper's report, the government there will work to prevent Libra from becoming an alternate currency. The finance minister also said that it could become a gateway for terror financing and money laundering.
Finance Ministers at G7 meeting talked about Libra and raised concerns over it. They believe that strict action is to be taken quickly, referring to Libra.
What Industry giants have to say about Libra?
Currently, Facebook is facing political backlash from around the world, but amid this political storm, some industry giants have come in support of Facebook's decision. Abra, CEO, Bill Barhydt said that he would support Libra when it becomes available, he also added that Facebook faces a lot of risks getting pass regulators. CEO of blockchain-based streaming service Audius, Roneil Rumburg defended Facebook's decision. He said maybe all people do not agree with Libra's approach, but we should defend the right of Facebook's decision to experiment and innovate. Roneil also said Facebook is a convenient punchbag for politicians.
Not all businesses are supportive of Libra as Bill, an early Facebook investor Matt Ocko is making news for rooting for regulators to stop Libra. Dimitri Sirota, CEO of BigID, data privacy firm, in an interview to CNBC, showed his skepticism about the launch of Libra as he referred to the track record of Facebook's handling with privacy issues.
Billionaire tech entrepreneur Mark Cuban in an interview to CNBC heavily criticized Facebook's decision to launch he went on to call it "a big mistake." Shark Tank investor also mentioned that, if launched, Libra would be a massive concern for countries that do not have a stable government.
Impact of Controversies on Facebook.
Even with all the controversies and scrutiny that Facebook has gone through is past weeks, Investors and analysts are convinced that Facebook will go ahead with the launch successfully. Amid all the controversies, the social media platform is expected to report its second-most profitable quarter ever. Facebook's price of shares went up by 50% this year. Governments all over the world are looking to make Libra's launch heavily regulated.
Mark Zukerberg recently released an hour plus podcast where he talked about topics such as free speech, Law, and democracy. This podcast reflects that Mark is also feeling the heat of controversies that his decision has faced over the past month. This political storm that Facebook faced has surfaced the talk about cryptocurrencies in general and its role in the future. Government all over the world are now taking a serious interest in this issue.