The U.S. Trustee for the Department of Justice, who is in charge of FTX's bankruptcy case, has asked the court to select an impartial examiner.
The United States Trustee in charge of FTX's bankruptcy proceedings has called the exchange's demise the "fastest big corporate failure in American history" and is urging an impartial investigation into how it came to be.
U.S. Trustee Andrew Vara (1) mentioned in a motion (2) on December 1 that lenders
"suffered a virtually unprecedented decline in value" over the course of eight days in November, going from a market top of $32 billion earlier in the year to a number of liquidity crises following a "proverbial 'bank run.'"
As a result, there have been several incidents of "free fall" bankruptcy, which is probably the fastest significant company collapse in American history.
Asserting that it was "particularly crucial due to the larger consequences that FTX's failure may have for the crypto industry," Vara urged for an impartial investigation of FTX.
Need for Independent Investigations
Either it is in the best interests of the creditors, or when the total amount of unsecured debt exceeds $5 million, independent examiners are frequently recruited into bankruptcy cases.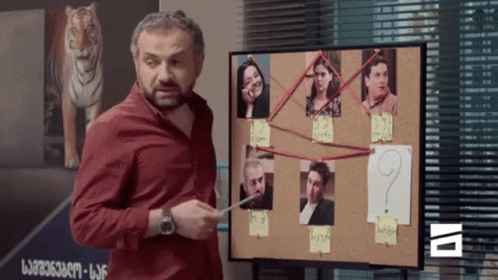 This kind of examiner has been requested in previous well-known bankruptcy cases, including Lehman Brothers, and more recently to investigate accusations of mismanagement against Celsius as part of its continuing chapter 11 case.
According to the Trustee,
"These cases are precisely the circumstances that necessitate the appointment of an independent fiduciary to examine and report on the Debtors' exceptional collapse, like the bankruptcy cases of Lehman, Washington Mutual Bank, and New Century Financial before them."
Vara continued,
"The questions at stake here are simply too enormous and too significant to be left to an internal investigation" concerning FTX's demise.
Customers and other interested parties would benefit from the examiner's appointment, which the judge must approve because they would be able to "probe the extensive and serious charges of fraud, dishonesty, incompetence, misconduct, and mismanagement" by FTX.
The motion also recommends that an examiner could look into the circumstances behind FTX's demise, the removal of customer monies from the exchange, and the ability of companies that lost money on FTX to recover losses.
"the use of "software to conceal the misuse of customer funds," "a complete absence of trustworthy financial information," and control being concentrated "in the hands of a very small group of inexperienced, unsophisticated, and potentially compromised individuals" were all noted on the first day in court by FTX CEO John J. Ray III, who took over as CEO on November 11.
While the Trustee is aware that interested parties may be concerned about the costs and any conflicts that an examiner appointment would cause with FTX's internal inquiry, he contends that these worries do not eliminate the necessity for an examiner.
In related news, it has been revealed that the U.S. Attorney's Office for the Southern District of New York and the U.S. SEC has submitted several requests for information to investors and businesses that worked closely with FTX.
Although no charges have been filed as of yet, the police do seem to be looking into the closed exchange carefully.